Automatic vegetable harvesting robot using Artificial Intelligence
We are developing an agricultural platform with technology.
Our goal is to solve the issues of labor shortages and management in farming.
We support tasks that require human judgment
such as vegetable harvesting by using AI and robotics.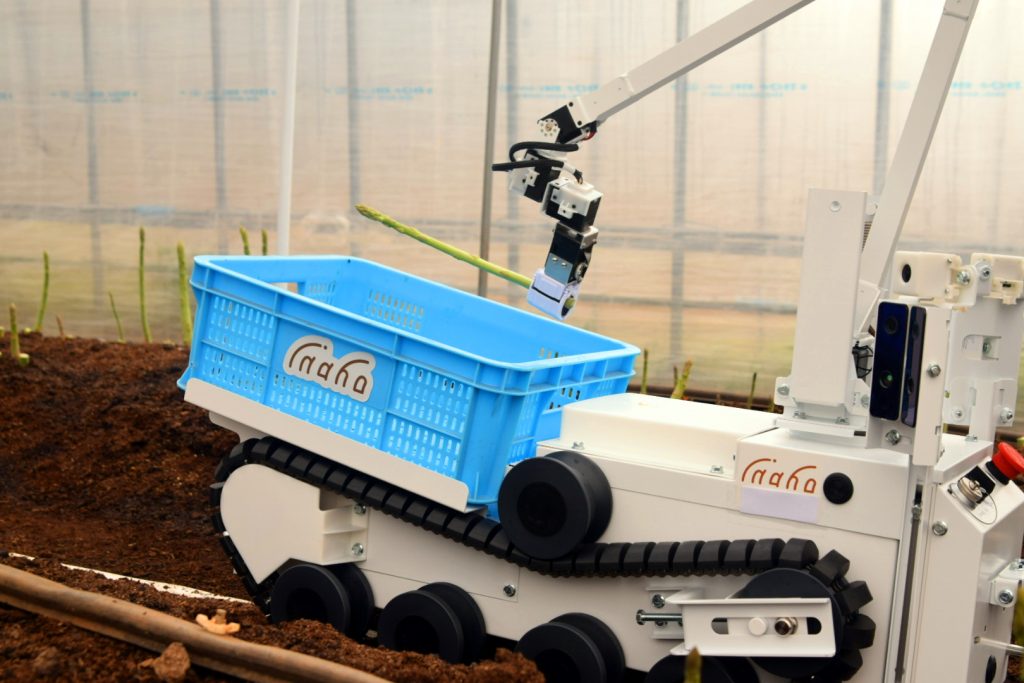 News
Mission
Generate more time and possibilities in farming
We will create the society where people can spend more time to do what they want to do and what they need to do with using technologies
Vision
Reduce works what
human do not have to do by technologies
Generate more time to do
what you really want
Change the future of farming
Team
Contact us
We are developing the automatic harvesting robot for tomatoes.
Now we conduct a demonstration experiments in Japan. Please feel free to send us a message if you are interested in it.