To make farming more sustainable
Mission
inaho's mission is to make farming more sustainable. We are developing products and solutions that allow labour-saving and efficiency improvement in agriculture.
Fully-automated harvesting robot for snack tomatoes
・AI algorithm identifies ripe fruits by color and size
・Up to 12-hour operation on a single charge.
・Works day and night
Vision System
Advanced AI algorithm analyses the location, size and ripeness of fruits.
Autonomous Navigation
SLAM, RTK GPS and sensor technologies allow robust mobile robot navigation indoor and outdoor
Robotics
Proprietary robotic arms and mobile robots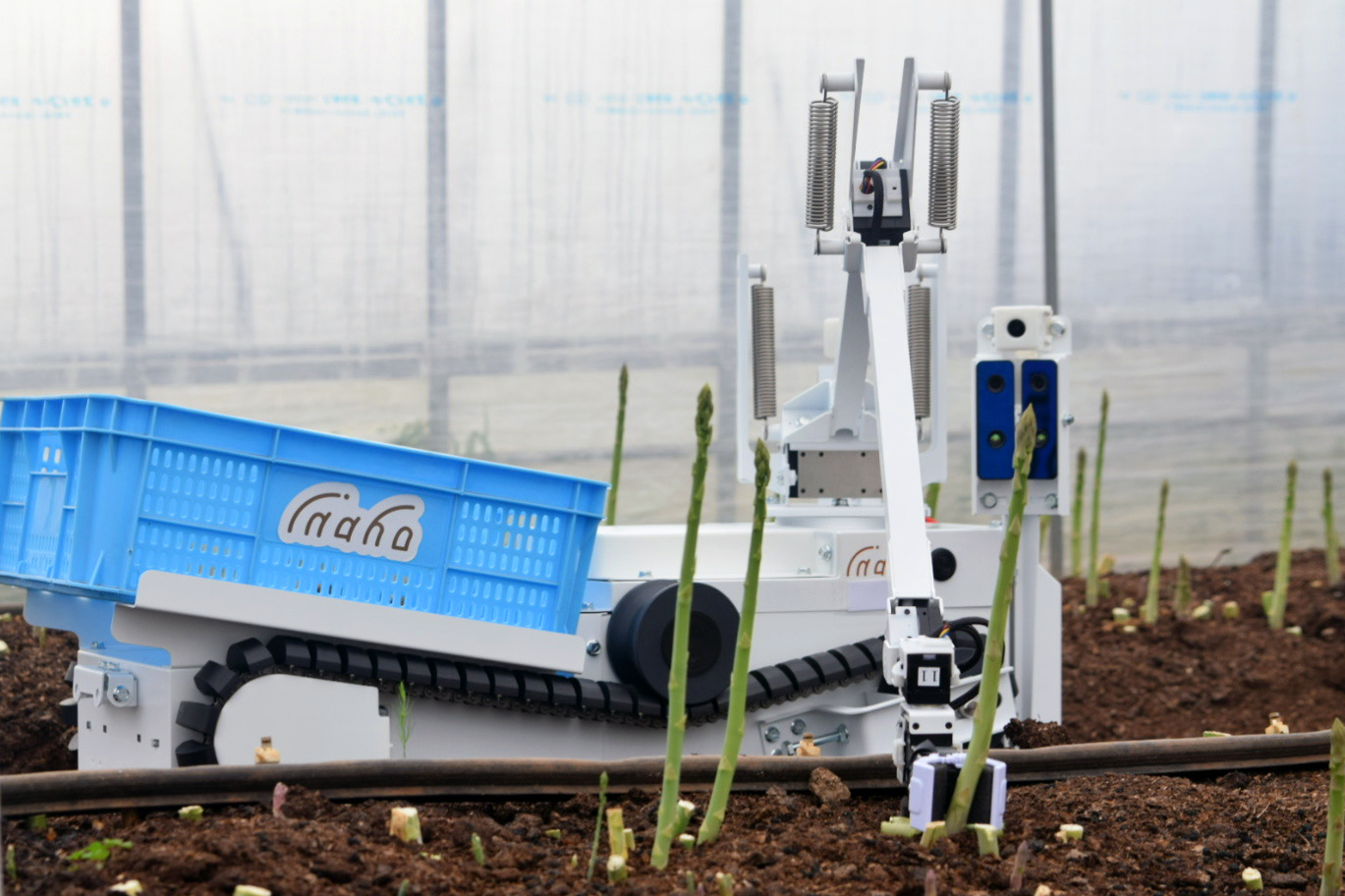 For Farmers
Provide Automation technologies
AI-equipped harvesting robots for tomatoes/asparagus
AGVs, Electric trolleys
Consultation on farm operation and automation
Development of cultivation systems suitable for robot harvesting
Offering data and traceability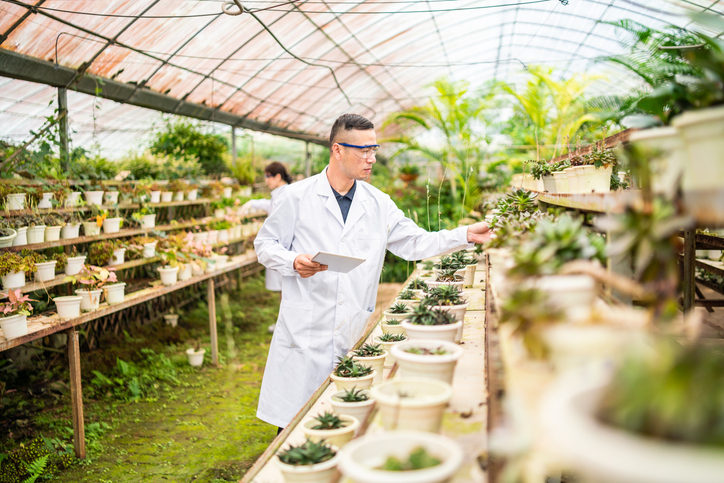 For Researchers
Customized Special Products
Custom robots for plant/crop research
AI Vision Systems
Want to see how the robot works? You can join our demonstration!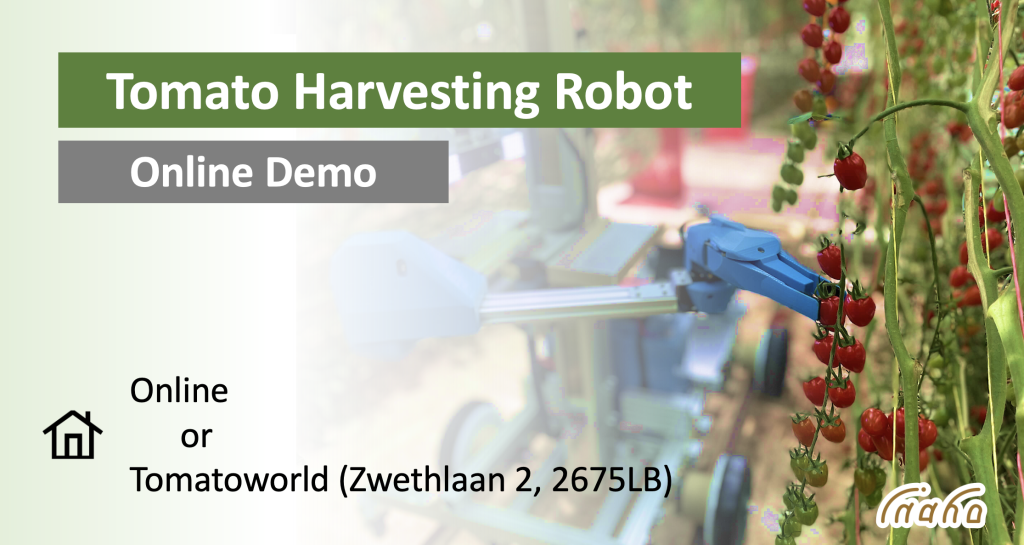 Contact us
We believe that our cutting-edge technologies and solutions will contribute to the well-being of all persons in the agricultural industry and lead to the realization of sustainable agriculture in the future. To make this happen, we are seeking partners who can expand on these values together: growers, seed companies and facility equipment companies.
We are seeking partners:
・Growers/Farmers/Producers
・Agriculture consulting firms
・Seeds companies
・Research organizations
・Investors
・Anyone with exciting projects!